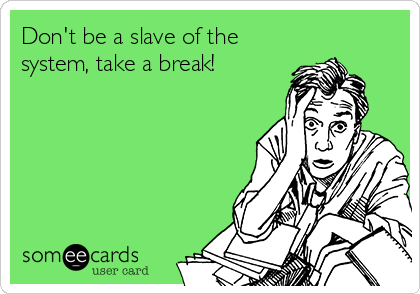 I am down with flu now, started with discomfort in my throat after returning from NYC. Went for medical appointment and my doctor said that this is not flu virus but due to lack of rest.
He told me to take a break and I should not be running for a week and have more rest.
In order to go further, regardless of running or in life, it is important to take break.
Our body and mind need to rest, recover & recharge, so that we can be stronger and go further. Don't be ashamed to take a break, the journey in front is still way to go.